SPECIFICATIONS OF POWERBOX BOXING MACHINES: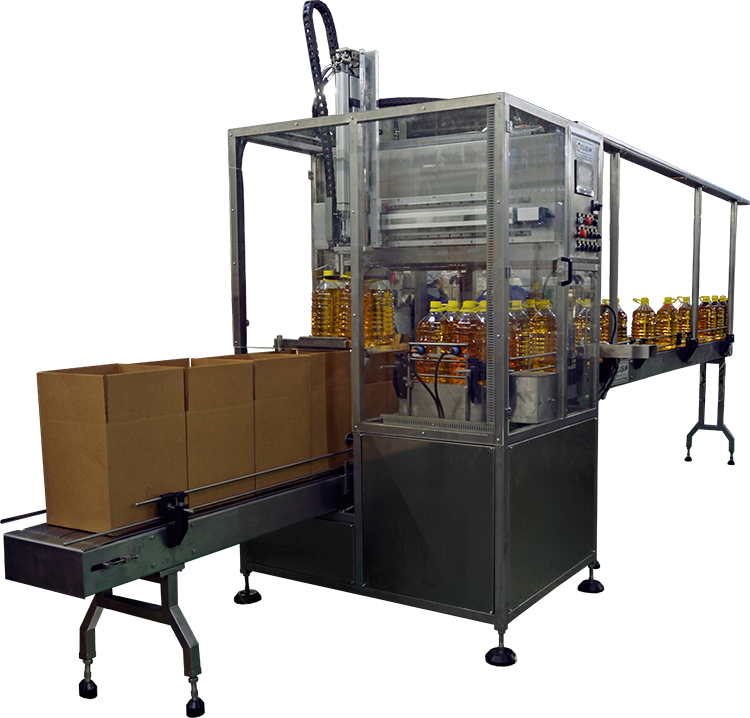 POWERBOX KOLILEME ROBOTU
2 axle servo cylinder controlled robotic system.
Pneumatic actuated gripper system.
Filling 1 or 2 boxes at a time.
50kg. usefull load handling capability.
Adjustable for different product sizes.
Working with 2 by 2 or 2 by 3 groups.
AISI 304 metal parts.
Invertor controlled box and product conveyors.
Safety cabinet with safety switches.
Jog test feature.