SPECIFICATIONS OF EASYFILL MODEL LIQUID FILLERS: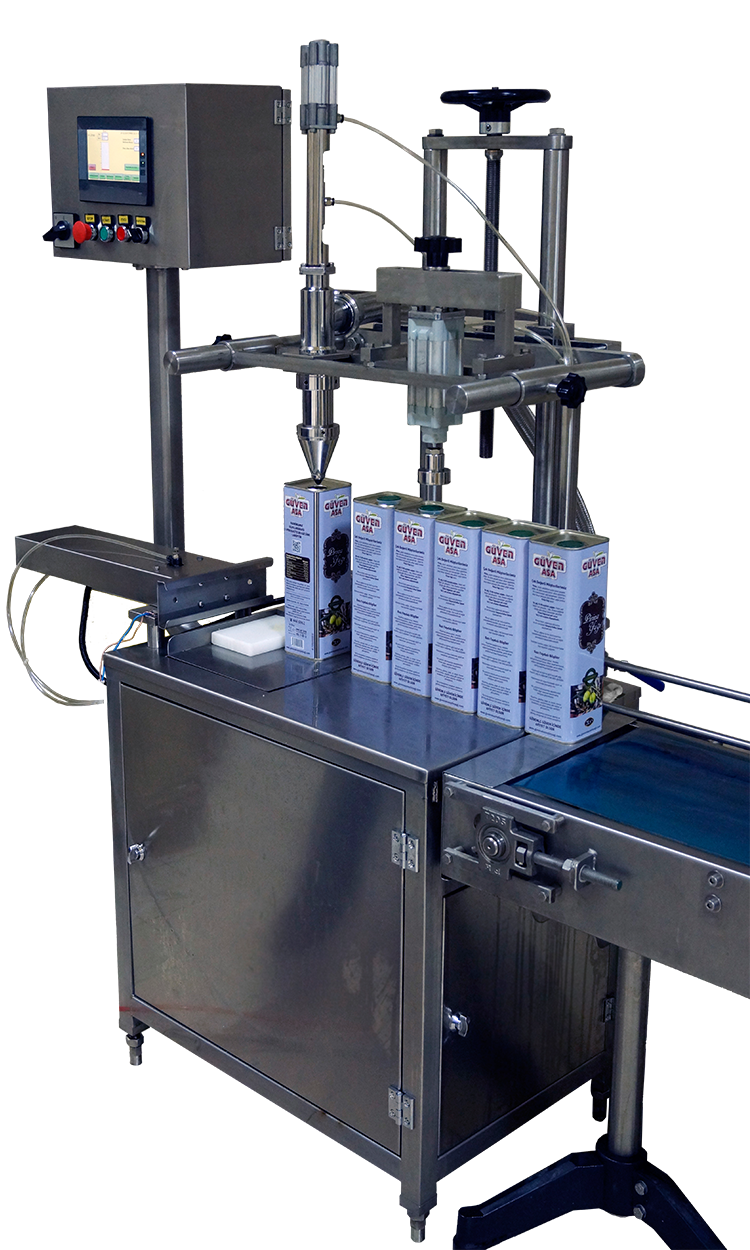 EASYFILL - 1X300 FILLING MACHINE
Net Weight Filling System.
Fast/slow filling stages.
2gr. accuracy for small containers. 1/1000 accuracy for large containers.
Wide container range, from 1lt to 20lt.
Up to 200 tin/hour speed for 5lt tins.
Up to 100 tin/hour speed for 15kg tins.
Automatic full tin transfer system.
Detailed product report capability.
Cap press option.
Vacuum actuated last drops sucking system.
304 or 316L metal parts.