SPECIFICATIONS OF POWERBAG 'BAG IN BOX' FILLERS: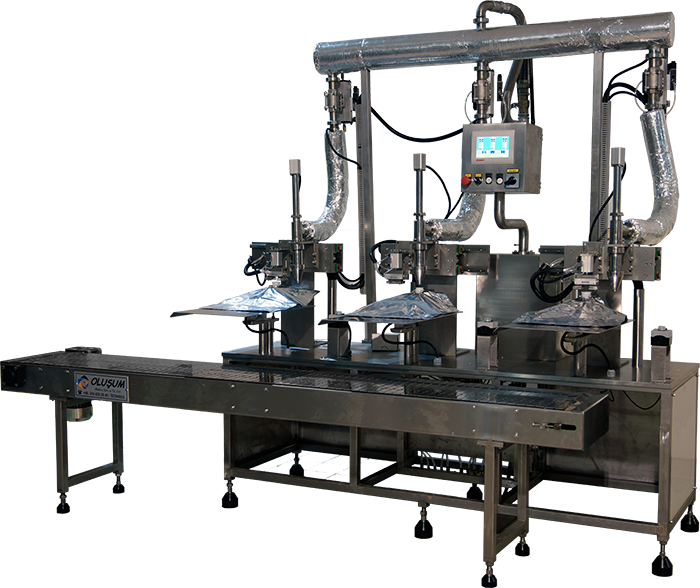 POWERBAG - 3 'BAG IN BOX' FILLING MACHINE
Net Weight Filling System.
Fast/slow filling stages.
Intelligent speed/accuracy optimisation algorithm.
1gr. accuracy for small containers. 1/1000 accuracy for large containers.
Up to 180 bag/hour speed per nozzle for 5lt bag.
Up to 120 bag/hour speed per nozzle for 15kg bag.
Easy full bags transfer by conveyor system.
Detailed product report capability.
Remote control capability.
Industrial PC based control system.
Expandable up to 4 nozzles.
Automatic capping facility.
Vacuum actuated last drops sucking system.
304 or 316L metal parts.